February 13, 2022
We were in THE SUN!!!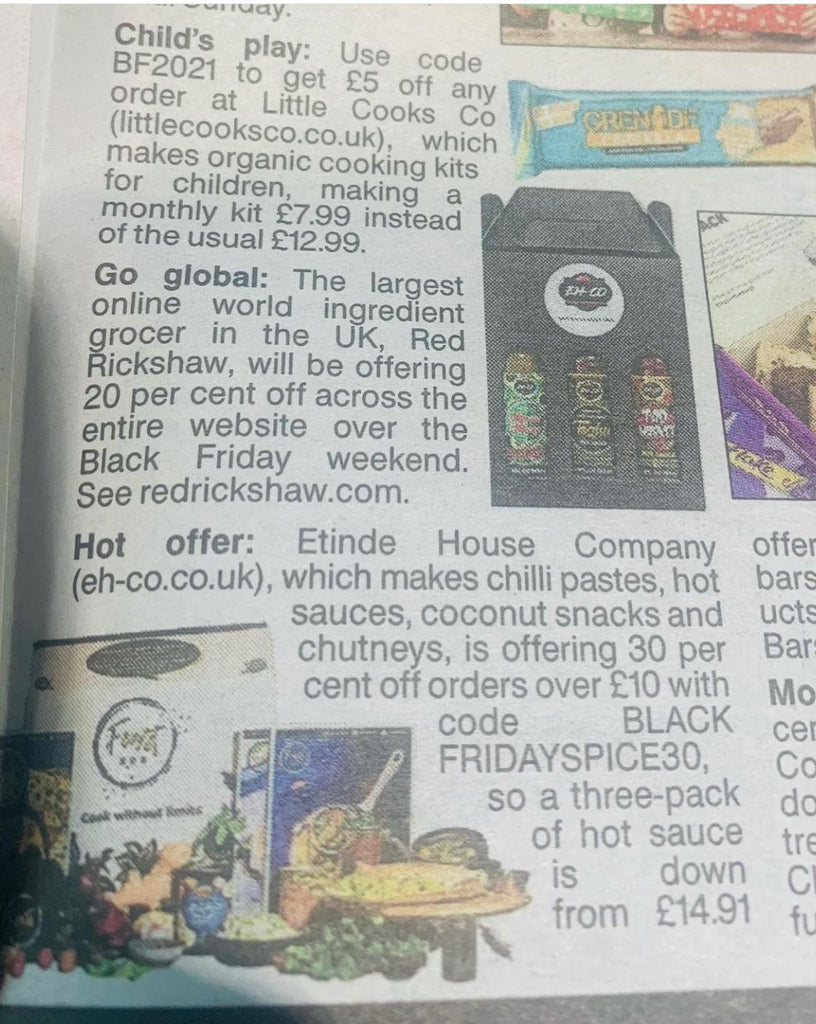 It wasn't long ago that we were in the Daily Mail talking about the benefits of chilli.

Then last week, we had the incredible good fortune of having our hot sauces selected to be featured in The Sun's Black Friday special back in November🎉✨🎉🕺🏻.
The article featured our 3-pack hot sauce including our delicious Jalepeno, Basil & Lime Sauce (Mami Mary), our incontestable BBQ hot sauce (N'Dorbor) & our certified go-to habanero hot sauce (Tad Market). If you don't already have a signature Eh-Co hot sauce, you are missing out big time. To grab one of our 3 pack hot sauces or a single hot sauce bottle, head to our hot sauce collection.

Exposure like this is priceless! Couldn't be more grateful🙏🏾❤️🙏🏾. It won't be long before there is an Eh-Co on every table. And we have more. Don't forget we also have the Toghu Hot Sauce shown below.