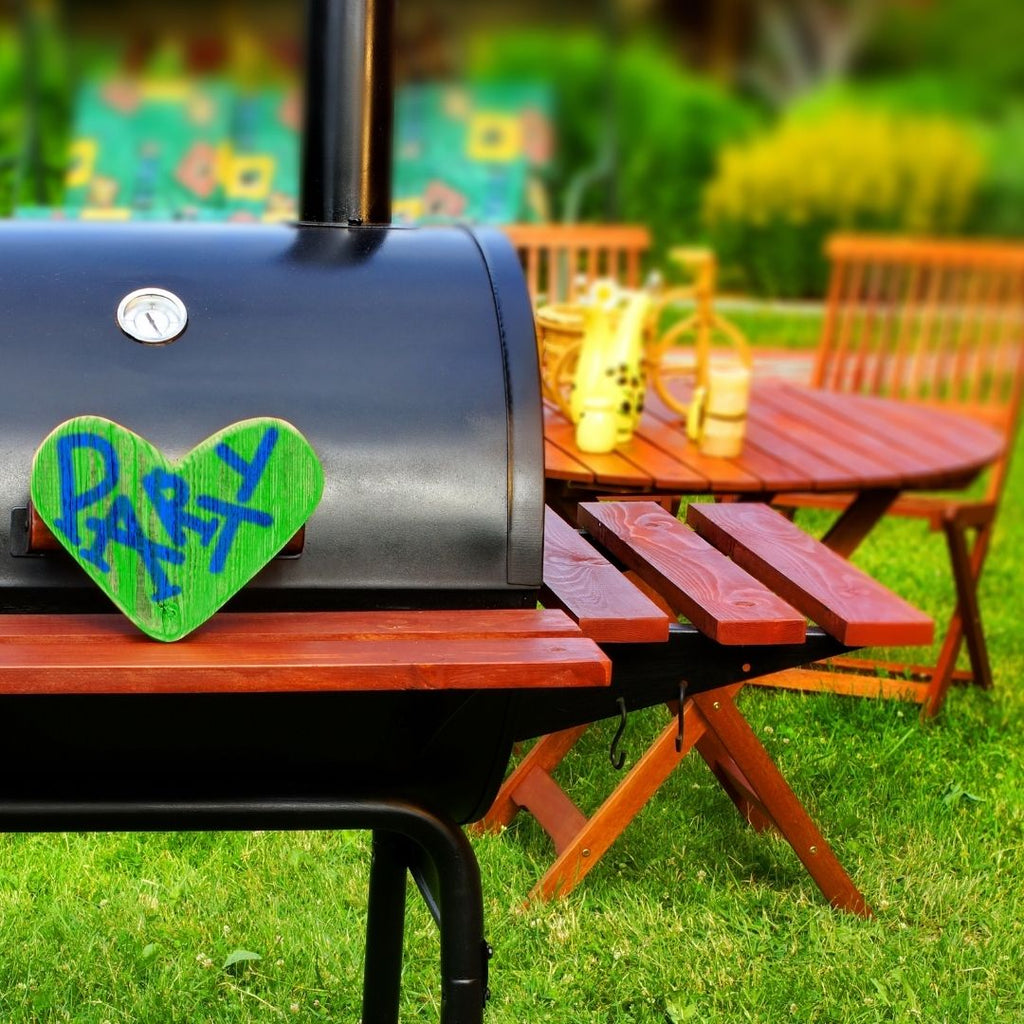 Vegan BBQ
This summer we at Eh-co are not leaving out vegan diets with our recipes or products. All our products are vegan, and we don't think BBQ food should eliminate vegans.
 Kebabs
Onto skewers arrange mushrooms, peaches, bell peppers and red onions. Simply BBQ and either brush with one of our hot sauces or use them for dipping.
Spicy cauliflower wings
Add our Kékem BBQ spice rub to a bowl, mix with soy or almond milk and some water. Drown the cauliflower florets in the mixture in the batches (trust me it will save you). Once all covered, individually place the cauliflower pieces onto a greased sheet pan-this will help you avoid all your cauliflower sticking together if too much batter is on the sheet pan. Place this in the oven for 20 minutes at 200-220C (180 fan Gas 6). Once done remove to drizzle over our N'dorbor BBQ Hot Sauce and cook on the barbecue for further desired crispiness for up to 20 mins.
Spicy Tofu salad
With 1 block of organic firm tofu, slice into 1 ½ inch thick pieces. In a zip lock bag add the tofu and any of our spice rubs to marinade in the fridge for at least 4 hours (up to 2 days). Once ready to be cooked, heat the barbecue to a high heat, flipping them around occasionally.In a large bowl, whisk together mustard, balsamic vinegar and lemon juice. Slowly drizzle in the olive oil, whisking constantly. Season with salt and pepper, to taste.
Add salad mix, walnuts, and raisins to the bowl with your vinaigrette. Toss well to thoroughly coat. Finally adding your Tofu to the salad.
*Add any of our sauces to burgers and hotdogs to spice up your regular barbecue foods and even coat your corn on the cob in our delicious spice rub.)
Did you know you can buy all of our collection here: Shop now
Contact us E: sales@eh-co.co.uk | T: +44 (0) 7949 820 944