May 31, 2022
Top 10 BBQ rubs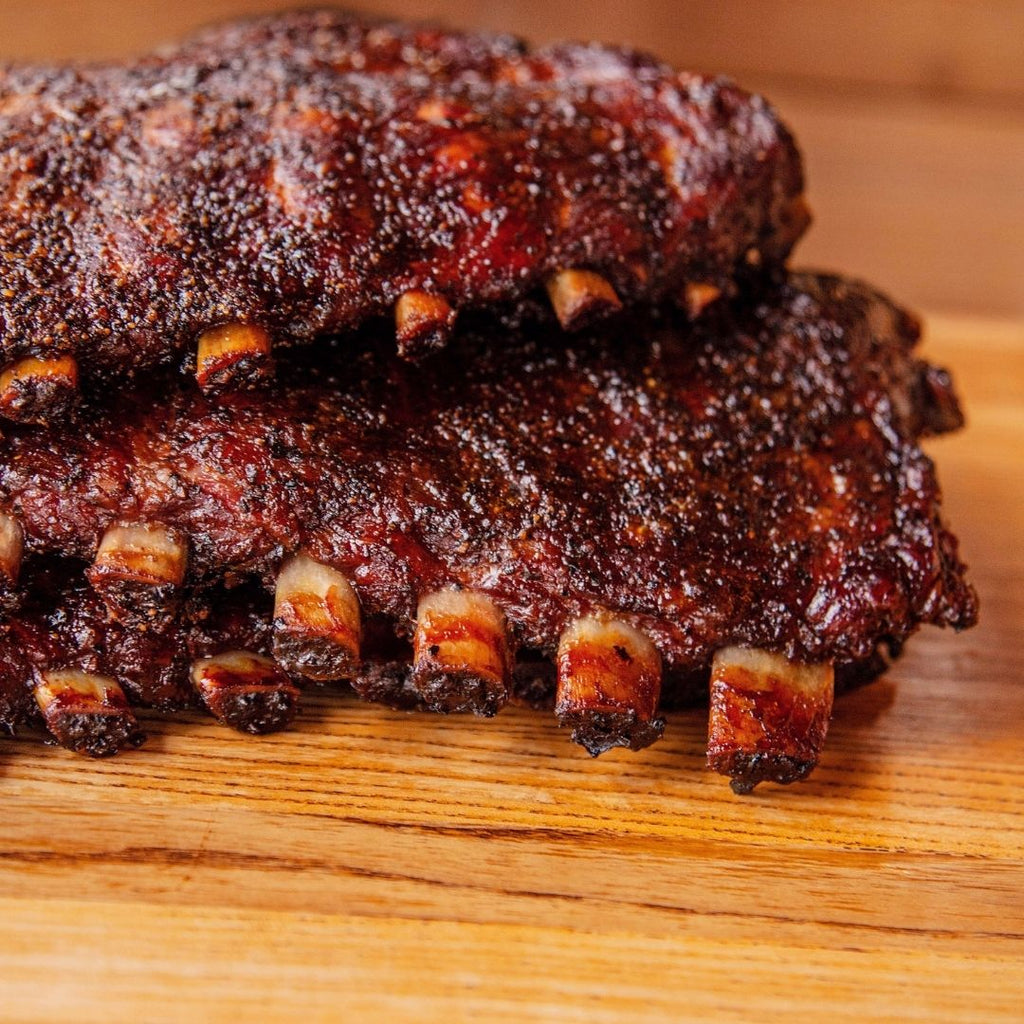 Rubs are a great way to add flavor to your meal without having to overthink it. Simply rub it in, cook it off, and enjoy the outcome!
At home it is always difficult to be cooking new tasty things from scratch, especially with family and work to weave between. Meat rubs are all the rage at the moment and we can see why, the phenomenon of meat rubs have hit us hard and we love it! They're so easy to add to meats or veggies to add instant flavour and kick to your dinners, easy, quick and most of all delicious.

Thinking about this, we wanted to do some research and come up with what we think are the best 10 spice rubs out there for you. Have a look and see if you agree or and let us know if you try any!
These can all be purchased on amazon with the exception of our very own BBQ rub found at eh-co.co.uk
10) ANGUS AND OINK SWEET BONES AND BUTTS MAPLE BBQ RUB- Works best with pork and chicken to give a smoky flavour.
9) SPICE CARTEL, BARBAECUE BANGERS COLLECTION OF RUBS- Perfect to broaden you flavours with you weeknight meals, add them to any meat or veggie for your family.
8) SMOKE DUST-ALL PURPOSE SEASONING AND BBQ RUB- The perfect all round general spice rub to add some kick.
7) SUCKLEBUSTERS COMPETITION BBQ RUB- A great rub for pork, beef and chicken, not sugar based so it is long lasting. A real fine rub that leaves an amazing bark. A must for any keen bbq enthusiast it leaves amazing flavour without any spicey heat.
6) FIREFLY BBQ 6 BBQ RUB SELECTION- All suited for different meats, you will have no problem in having to think about what's for dinner, the spice can pick for you. So versatile, you can try a different one each day and have a completely different meal in front of you.
5) BAD BYRONS BUTT RUB BARBECUE SEASONING- It's hard for the spiceheads to get their kick sometimes from prepackaged rubs as they're kept at generally low spice levels to please everyone. This spice rub packs the heat with just a little going a long way to add to your bbq meats or sides.
4) THE GOSPEL ALL-PURPOSE RUB- A go-to for a variety of meats, without overpowering their taste.
3) SMOKEY HONEY HABANERO SWEET AND SPICY BBQ RUB- Great for smoking, sautéing, or grilling...excellent on salmon, pork ribs, pork butt
2) KÉKEM BBQ SPICE RUB- We couldn't possibly give our rub any lower than second place, our rub packs a punch with heat and gives authentic african flavours to bring home to your BBQ meat and veggies.
1) KILLER HOGS BBQ 'THE BBQ RUB'- If you're deep into smoking meats and BBQ you'll want to get your mits on this. An all round winner for foodies to chefs, you'll be sure to repurchase this one.